About Us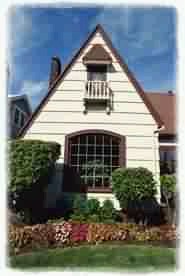 Since 1979, our company has helped many people like you realize strong financial rewards in the lucrative field of smaller investment properties. We are specialists in our field. The principal in our company has over 43 years of property management experience of single family homes and multi-family units. We have grown from managing our own rental properties to several hundred homes and multi-family units but no larger then a four plex. We have homes throughout Tarrant County and also Dallas County South of I20. The main cities are: Fort Worth, Keller, Arlington, Mansfield, Grand Prairie, Cedar Hill, DeSoto and Glenn Heights and the surrounding cities as well. We manage about 600 single family homes and several duplexes ande fourplexes.
The principal in the company owns rental properties which are managed by the company along the same guidelines and procedures as your own units. Moreover, we are a small enough staff to give each client and each property the individual attention and care that makes us unique.
Fortune Real Property Management Services, Inc. is a member of the National Association of Realtors.
Other real estate brokerages attempt to manage property as an offshoot of their sales operations. The management of single family rental homes is our primary business-not just a sideline. Our office does and can sell, however we only list and sell the homes that we have under our management if the client wishes us to.