Our Services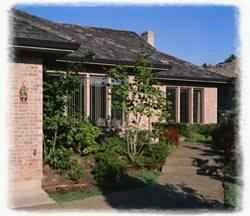 PROPERTY PRESENTATION
We present your property to the largest available rental market.
We are always aware of current market conditions. This allows us to rent your property at it's highest value in a reasonable length of time.
We try and minimize your rent loss by advertising a vacant property on our website under available units and advertise it over the internet until it is rented. Many times our present tenants allow us to advertise it and show it prior to their vacating.
We use a broad range of advertising media, including signs, our website and multiple internet companies who specialize in locating tenants. Our local real estate agents know that home rentals are our primary business.
We are known for our services in the area and many prospective tenants call us for their rental needs without advertising. Some of our prior tenants who have left the area and then later returned have sought our homes to rent once again. We also get new tenant referrals from former and existing tenants and local Realtors.
TENANT SCREENING
We do our best to lease to qualified, responsible tenants.
We are experienced in judging credit worthiness.
We do a thorough credit and reference check before the rental agreement is signed. This includes checking history with the credit bureau, verifying employment through paystubs and W-2s and checking all appropriate references including past landlords. We check with our owners of the property prior to leasing to get their approval on the application. Prospective tenants pay for their own credit check.
We take time with each new tenant to explain the benefits and responsibilities of renting a home from us.
We provide you with protection through the use of proper rental agreements and forms, late notices and other documents.
We require fair, appropriate security and/or pet deposits.
PROPERTY PROTECTION
Our comprehensive screening procedures help to assure you of desirable tenants.
We perform unannounced exterior spot checks and announced, routine, periodic interior inspections.
MAINTENANCE
We use qualified, reasonably priced people who will get the job done right. We get builder's cost on many items and pass the savings on to the owner. Our company does not add on any fees or monies to the cost of repairs. We consider the ordering of repairs and rehab to be included with the management fee.
Maintenance is important to us. Since we deal with this daily, we know what repairs should cost and how long they will take to complete.
We help protect the value of your investment by maintaining your property at current neighborhood standards. To conform with the 1986 Tax Reform Act, you, as clients, have ultimate control over your property and retain the right to approve tenants, approve repairs, etc. We will do our best to help you retain the status of an "active" participant under the 1986 Tax Reform Act.
ACCOUNTING SERVICES
We do bookkeeping chores for you. Our computer system keeps complete, accurate records of every income and expense that affects your property.
Our convenient monthly statements provide you with a full, itemized record of all transactions.
Our end-of-year statements simplify the job of tax preparation for you and your accountant.
Many times we can help minimize your selling costs by arranging to sell or exchange properties with another of our clients.
INVESTMENT ASSISTANCE
Many times we can help minimize your selling costs by arranging to sell or exchange properties with another of our clients.
Selling to your current tenant frequently reduces our cost of the sale. This savings can be passed on to you. In addition, the sale-required repair work requested by a current tenant is kept to a minimum.
We can help you spot undervalued properties-often with a mortgage payment lower than the rent-for an immediate positive cash flow.
Our extensive resources let us help you select an investment property that will meet your exact goals of the highest possible return and tax advantages.
Click the link below to download a copy of our Management Agreement in Adobe Acrobat format:
Management Agreement