Our Policies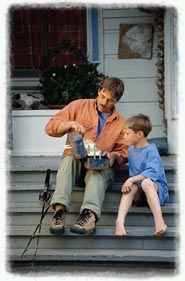 This section explains the policies and procedures we have implemented to protect your property investment and to provide you with the best possible service.
INSURANCE
In addition to your normal Fire and Extended Coverage insurance policy, we require that you maintain a liability policy. This coverage protects the tenant, you and us against a wide range of losses caused by unintentional hazards or unknown conditions on your property. Fortune Real Property Management Services, Inc. needs to be added as an additional insured which many times is free or very little upcharge.
ACCOUNTING SERVICES
We pride ourselves on our thorough, accurate record keeping. Our computer system allows us to provide services that would be difficult or impossible with a conventional manual accounting system.
KEY POINT:
Every transaction affecting your account balance is recorded and explained in detail. Accounting is done on single-entry cash basis with a separate income and expense ledger maintained for each property – just as if your property had its own checking account. If we manage more than one property for you, we open another income and expense ledger in your name (in addition to the property ledgers). Each property always has its own separate and complete accounting records.
Copies of all work orders and receipts are kept on file throughout the year and beyond.
In addition to the monthly statements described in the next section, we also provide a complete summary of account at the end of the year. These show you each accounting transaction posted on your property during the year as well as a summary of all transactions by specific accounting code (total rent received, total plumbing expense, and so on). Our computer system enables us to get this vital information to you shortly after the end of the year.
MONTHLY STATEMENTS
Our computer system enables us to provide you with a concise, accurate and understandable statement of account. Plus, it allows us to get your statement and any rent proceeds due you quickly. Statements are normally sent by the 10th of each month. Occasionally a statement will be held for a few extra days because of a late rent payment in order that we may send you your full monthly rent proceeds.
RENT COLLECTION
All rent is due on the 1st of each month and is considered late if received after the 3rd of the month. Late notices are sent and removal proceedings are initiated if the tenant does not make immediate arrangements for rent payment.
MANAGEMENT FEES
Our monthly management fee is payable when the rent payment is received. It is automatically deducted from your account at the time the rent payment is posted.
However, since one of our jobs is keeping your property occupied, we will not take our management fee as long as your property remains vacant.
VACANCIES
If a tenant chooses to vacate, the property must pass a thorough check-out inspection before the tenant is released from the rental agreement and the security deposit is returned. This minimizes the preparation and turn-around time before your property is re-rented. The inspection will not be made until the tenant has removed all furnishings and other personal belongings. We encourage the tenant to correct any of those items that need to be done in order to get back his deposit and that saves us time and cost of hiring cleaning people and repairmen. Any balance of the security deposit is returned to the tenants within 30 days of vacating.
While your property is vacant, we generally notify our owners via email on a weekly basis to give them an update on showings, calls, etc. so they are always informed on the property's status.
RENTING
KEY POINTS:
Applicants are required to complete a rental application and to provide credit information and references. A credit check is made of every prospective tenant. Each tenant pays for his own credit check. We explain to all applicants that prompt rent payment will help maintain their good credit rating. If an otherwise acceptable tenant does not have a credit file with the bureau, we take an increased security deposit in selected situations in which we feel comfortable.
Once a tenant's rental application has been approved, an appointment is made with a property manager to sign the actual rental agreement. This gives us a chance to answer any questions and to carefully explain the tenant's responsibilities, as well as our company policies and procedures. The tenant pays his first month's rent and security deposit by cashier's check or money order to safeguard your interests.
Before your property is re-rented to the tenant, we make a thorough move- in inspection. This is done with the tenant. We find that this helps to develop a good working relationship with the new tenant. At the same time, it gives us one more chance to encourage our tenants to take pride in their home. It is also a good time to show them where to change the air and heating filter.
SECURITY DEPOSITS
As an additional protection, appropriate security deposits are always collected upon completion of a rental application by a prospective tenant. The amount of deposit is based on the monthly rental rate and the credit worthiness of the tenant applicant. Applicants with pets are required to pay an additional pet deposit. You, as owners, hold the security deposit which we forward to you.
PROPERTY INSPECTIONS
Our main job is to protect your investment property. We do this in two different ways. Our property management specialists make frequent driving tours by the various properties we manage. Exterior inspections are very important, because a property that is well maintained on the outside is normally being taken care of on the inside, too. In addition, we make regular preventive maintenance inspections of the interior of the property.
KEY POINTS:
The right for us to make routine, announced inspections is part of the tenant's rental agreement. Tenants are always notified of a pending property inspection. The inspection is conducted with the tenant present. We use a property condition report. At the same time we check for preventative maintenance items.
Tenants who are doing a good job receive special thanks congratulating them on the pride and care taken in their home.
Tenants who are doing a poor job are also notified in writing. We follow up with a second inspection shortly after the tenant has received the report. If the tenant has not shown good faith by providing proper maintenance or making the requested repairs, we will begin proceedings to correct the problem at the tenant's expense and/or move the tenant out.
REPAIR AND MAINTENANCE SERVICES
Timely, competent maintenance is the key to protecting your investment. Our goal is to provide you with this important service at a reasonable price using only qualified personnel. Each has been selected because of his ability to provide competent service at a fair price.
Our maintenance personnel will not perform unauthorized jobs requested by a tenant. In addition, requests for maintenance work that is the tenant's responsibility, or for repairs caused by tenant negligence, will be charged to the tenant.
Our full time maintenance man has worked for the company close to 15 years. Our part time maintenance man has been with us for close to 20. Because of this long term relationship, these men know the properties past history and are aware of how the properties are supposed to be maintained. They let us know of any damage they see while doing a repair or any pet damage.
REFERENCES
We will be happy to supply you with letters of recommendation from our clients.